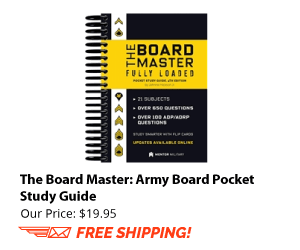 Greetings from Afghanistan!
When a Soldier incurrs a flag, the system automatically removes them from the Promotion Standing List. This is because they are placed in a nonpromotable status IAW AR 600-8-19, Par 1-10a(10).
HRC has published a FAQ in regards to flagged Soldiers and removal form the Pormotion Standlist List. It is as follows:
Question: Are Soldiers who are flagged automatically removed from the E5/E6 promotion standing list?

Answer: Yes. If a Soldier is flagged the PPW system will remove the Soldier from the promotion standing list and place the Soldier into a NOT Eligible status.

If the Soldier is flagged for adverse action and receives a summarized Article 15 or is exonerated from the initial flag, the BDE/BN S1 will re-integrate the Soldier back onto the promotion standing list. To re-integrate the Soldier follow the steps in the PPW user manual on pages 12-17.