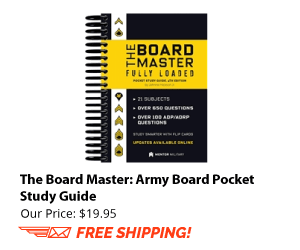 Greetings from Afghanistan!
When a Soldier incurrs a flag, the system automatically removes them from the Promotion Standing List. This is because they are placed in a nonpromotable status IAW AR 600-8-19, Par 1-10a(10).
HRC has published a FAQ in regards to flagged Soldiers and removal form the Pormotion Standlist List. It is as follows:
Question: Are Soldiers who are flagged automatically removed from the E5/E6 promotion standing list?

Answer: Yes. If a Soldier is flagged the PPW system will remove the Soldier from the promotion standing list and place the Soldier into a NOT Eligible status.

If the Soldier is flagged for adverse action and receives a summarized Article 15 or is exonerated from the initial flag, the BDE/BN S1 will re-integrate the Soldier back onto the promotion standing list. To re-integrate the Soldier follow the steps in the PPW user manual on pages 12-17.

If a Soldier that is exonerated/case closed favorably from an initial flag who would have made the DA Promotion Point Cutoff Score while the suspension of favorable personnel actions was in effect, provided otherwise qualified, the unit S1 will submit an Administrative Records Correction request to HRC, ATTN: Junior Enlisted Promotions. Email request to hrc.tagd.jr.enlistedpromotions@conus.army.mil

If Soldiers are selected for promotion and flagged after the BY-NAME list is posted, there will be a relook of the system for flagged Soldiers prior to the 1st of the month to prevent by-name selection and ultimate promotion.