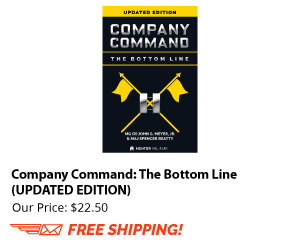 Dining Outs are a great way to pass on military traditions and to build morale and esprit de corps. Attending these events is an important part of being a leader and being part of a team. Unfortunately, commanders will sometimes try to force Soldiers to pay money to attend a mandatory event. Your commander cannot (legally) do this for a number of reasons. Nevertheless, it does happen.
Why does this problem come up again and again? Consider the situation from a leadership perspective.
Dining Outs are expensive
Leaders are often put under significant pressure to have a good showing at these types of events. Organizing a Dining Out is usually rather expensive. The cost can be reduced by increased attendance–the more people who attend, the cheaper the price for everyone.  If the unit does not reach its projected attendance goal there can be expensive penalties. The money for this penalty usually comes out of the unit fund, but sometimes it comes out of the pockets of the individuals who organize or attend the event.