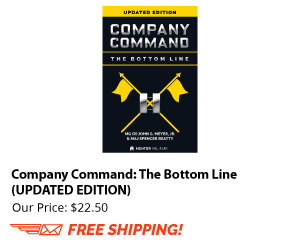 Dining Outs are a great way to pass on military traditions and to build morale and esprit de corps. Attending these events is an important part of being a leader and being part of a team. Unfortunately, commanders will sometimes try to force Soldiers to pay money to attend a mandatory event. Your commander cannot (legally) do this for a number of reasons. Nevertheless, it does happen.
Why does this problem come up again and again? Consider the situation from a leadership perspective.
Dining Outs are expensive
Leaders are often put under significant pressure to have a good showing at these types of events. Organizing a Dining Out is usually rather expensive. The cost can be reduced by increased attendance–the more people who attend, the cheaper the price for everyone.  If the unit does not reach its projected attendance goal there can be expensive penalties. The money for this penalty usually comes out of the unit fund, but sometimes it comes out of the pockets of the individuals who organize or attend the event.
This pressure can create tense situations and some leaders are willing to bend the rules to make ends meet. So what can you do about it?
Refuse to attend, citing financial considerations
If a Soldier is having financial difficulty that causes him to be unable to attend and event, he can usually resolve the issue by approaching their immediate supervisor. Tell your supervisor that you cannot afford to pay to attend a Dining Out. Your supervisor may try to help you make arrangements to make it possible for you to attend in light of this problem. Perhaps you could pay a reduced amount. Maybe he could help you budget to save enough to afford the price by the date of the event. Someone may be willing to spot you the money until you can repay the debt. If no solution can be found, or if a very serious money problem exists, the chain of command may allow you to forego the event. In these cases, most chains of command will be understanding of your situation.
Refuse to attend out of principle
Because this so-called Mandatory Fun cannot officially be made mandatory, you may be tempted to abstain out of principle. While I applaud you for your steadfastness and your adherence to regulation, I suggest that you pick your battles wisely. You may also elect to attend the event and not buy a meal as the commander can make the event mandatory but not make the payment for a meal mandatory.
Attend the event and support the team
A career in the Armed Forces involves much "give and take." It is not right for your commander to pressure you into this situation, but it may be better to suck it up and play the game instead of causing pain for your superiors. This decision is yours to make. Be sure to collect your references and be ready to defend your position if you decided to dig in. Depending on the leadership climate in your unit, you may receive resistance. As always, remain professional and do not lower your standards of conduct based on the way people treat you.