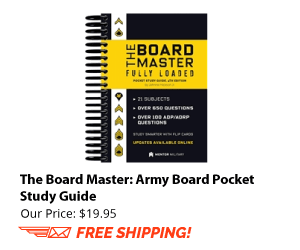 The new Promotion Point Worksheet (PPW) should be available for all to view as of 2 May 2011.
Steps to access your PPW
– Soldiers (Private (E1) – Sergeant(5)) can log into the PPW from the AKO website.
– Under Army Links click on Enlisted Promotions, at the bottom of the screen, check the box left of submit, then click the submit button. On the next screen, click CAC Login or type in your AKO username and password, then click submit.