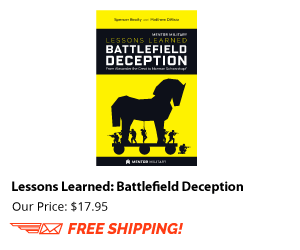 This morning I read an article in the Stars & Stripes that was very disturbing.  An NCO was found guilty of abusing a subordinate.  While I believe most of our leaders are out to do the right thing and grow the future leaders of our nation I also understand, there are individuals that act inappropriately.  These individuals can be divided into two categories.  Those that willfully mistreat their subordinates and abuse their authority and those that mirror the actions of their previous leadership.  Many times these techniques are not appropriate.  Corrective training is designed to correct and educate not punish and abuse the Soldier.
As Leaders we are entrusted our Nation's Most Precious Resource- The SONS & DAUGHTERS of this GREAT NATION! Ask yourself this question:  If I saw another leader treating my son, daughter, spouse, or loved one this way how would I feel?  Would the actions be appropriate? or would the actions enrage you?
As leaders we must ask ourselves if our actions are designed to develop or abuse.  Sometimes leaders take actions that are inappropriate based on lack of experience and knowledge and some leaders abuse their authority. These actions cannot be tolerated!  Young and inexperienced leaders that take inappropriate action need mentorship and punitive action if necessary (based on the situation).  Willful maltreatment and abuse cannot be tolerated and the chain of command should take prompt action against anyone that treats another individual in a degrading manner.
I imagine many junior and inexperienced leaders make mistakes in the treatment of their subordinates.  Usually this occurs because they do not understand how to properly execute corrective actions, they are mirroring the actions of other leaders, or they grew up in an environment that was abusive in nature.  Either way it is the duty and responsibility of Senior Leaders to mentor these inexperienced leaders to take appropriate corrective action.  I watching a Senior NCO taking corrective action when he observed abusive actions by another leader.  He walked up to the junior leader and stated: "How would you like it if I treated you that way?" Then he walked the leader through some courses of action that would be appropriate. Then his last comment to was- If I see this time of action again I will take action against you.  Treat People They Way You Want To Be Treated! Perhaps the most important action the Senior Leader took was to have the junior leader provide a written report on "How to properly use corrective taring, what could happen to a leader that abused their authority, position, or subordinates, and what common courses of action would be appropriate for corrective training?"  There was an immediate change in that junior leader.  I know this story well because I was the Leader being corrected.  It was leaders such as my 1SG that made me a good leader by setting the example, mentoring me, and giving me a nudge in the right direction when I needed it.
How can you avoid abusing your authority, position, and your subordinates? Ask yourself these questions?
Would I allow my son, daughter, or loved one to be treated this way?
Are my actions appropriate?
Am I treating my subordinates the way I want to be treated?
If a disinterested person saw me taking action would they see my action as professional or abusive?
Would I be proud of my actions if a member of my family or spouse saw me taking these actions?
Read the Article in the Stars and Stripes: Sergeant busted down for maltreatment of private

For more information on Corrective Actions Please review the following ASKTOP.net  POSTS!
What can I do if my leader used corrective training in an abusive or punishing manner?

How long does a NCO have to give a Soilder corrective training?
Is my corrective training too harsh?
Can an NCO conduct Corrective Training without a DA FORM 4856?
Can Physical Fitness Exercise be use as Corrective Training?
The purpose of ASKTOP.NET is to share experience and Lessons Learned.  It is my sincere hope that leaders are encouraged to learn from their HONEST mistakes and held ACCOUNTABLE for violations that are unethical, illegal, immoral, or unsafe.  Leaders I encourage you to share your expeirnece and lessons learned with your subordinates.  Educate them on what actions are appropriat and what actions are inappropriate.
I wish you success in all of your future endeavors!
TOP