Have you ever heard an NCO or officer make the statement "That's NCO business"? What exactly does that mean? NCOs and officers have their own respective areas of authority. This article is about the difference between NCO business, officer business, and Leader Business.
Generally speaking, officers are usually concerned with the collective tasks and the strategic view of the organization while NCOs typically handle individual tasks and the daily business of getting things done. There are some big differences here, but the truth of the matter is that officers and NCOs have a larger list of shared duties and responsibilities than exclusive ones. This large list of shared responsibilities means they have a common goal to ensure mission accomplishment while ensuring the health & welfare of their Soldiers. This common goal cannot be adequately achieved by dividing roles into NCO and officer business.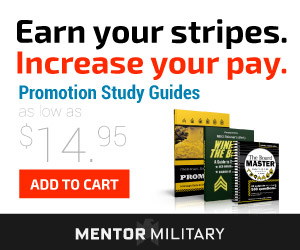 Problems with "NCO business"
And that, my fellow leader, is why I have a problem with the term "NCO business."  The NCO who uses the term is likely caught up in their egotistical fantasies about their ability to lead. This is the NCO who says things like "the boss wouldn't understand." Also possible, this NCO may lack the skills and confidence necessary to build a strong team. Division of labor is an important part of teamwork, but cutting half of your leadership team out of a situation could be crippling.