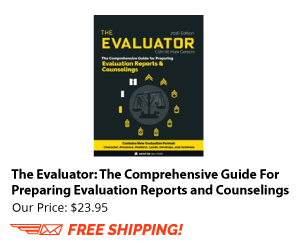 Lessons Learned:
While infrequent there are times in which it might be appropriate for an individual outside the normal rating chain or supervisory chain to rate a Soldier. Before taking such a step I would encourage the Commander to discuss the issue with JAG and/or the IG to ensure the chain of command is making the best possible decision given the specifics of the situation. The last thing a command needs is to foster an environment in which a Soldier that is not getting along with their Rater…can simply ask for another Rater. If after discussion with JAG, IG, and other members of the Chain of Command the Commander deems it appropriate to assign another Rater I would encourage the Commander to prepare a Memorandum for Record explaining why this action and/or actions were taken.
OUTSIDE CHAIN Example:
Let's say there is only 1 individual of a specific MOS in the unit and they are critical to mission readiness. The unit is at a remote location and cannot replace the Soldier or reassign them to another location. An issue arises between a Leader and this Soldier. The Soldier makes a formal complaint against the Leader that is substantiated. It is apparent the Leader cannot evaluate the Soldier without bias and the command must take action to ensure fair treatment of the Soldier. Since the Soldier is mission essential and cannot be replaced quickly or reassigned unit leadership must take action to ensure the Soldier is treated fairly with regard to an evaluation report. Therefore, it would be appropriate to assign another Rater for this Soldier. This example assumes there are no other options available to the chain of command and that the health, welfare, and safety of the Soldier is not otherwise placed in jeopardy. By being proactive the chain of command protects the Soldier and helps ensure the Soldier is evaluated fairly.
Potential Action Against Previous Rater
Finally it would be appropriate to consider action against the previous rater if the situation dictates such action.