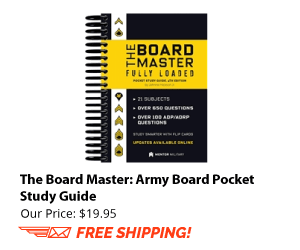 This falls under the financial regulations which I am not 100%  up to speed on.  However, I do know any debt to the government will be collected through tax returns or government salary.  If the separated soldier obtains employment with the federal government as a civilian and the debt is delinquent, the government will recoup a percentage of their pay.
The separated Soldier will be notified of the debt be able to make monthly payments.  If the account becomes 60 days past due it will be referred to a collection agency.
You might want to consider calling JAG or the IG anonymously and explain your situation.  Either of these organizations should be able to provide assistance.