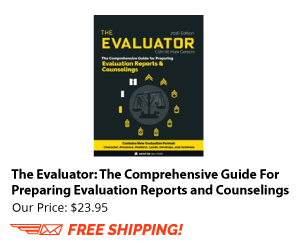 Bottomline
You will need a Change of Duty evaluation report to close out your military service.
Extract AR 623-3
3–43. "Change of Duty" report
a. A code 04, "Change of Duty" report, is mandatory when a rated Soldier is reassigned to a different principal duty while still serving under the same rater or when he or she is separated from Army service. The reason for submission will reflect the event that warranted the generation of an evaluation (that is, change of duty, discharge, separation, or retirement). No report is submitted when organizational changes merely alter the rated Soldier's principal duty title but do not change the type of work performed (for example, personnel management staff officer to Assistant G–1). A mandatory code 03, "Change of Rater" report, will be prepared when a change of duty also results in a change of rater (see para 3–40).