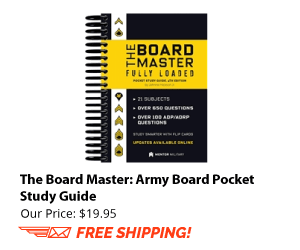 Greetings from Afghanistan!
If your unit failed to update your APFT score and provided there are no gaps between your old and new APFT, your S1 can reintegrate you to the Promotion Standing List without you having to reappear before a promotion board.
MILPER Message 11-233, Par 12c states:
C. IF A SOLDIER IS REMOVED FROM THE PROMOTION STANDING LIST BECAUSE THE UNIT FAILED TO UPDATE A PREVIOUS APFT THE SOLDIER WILL NOT BE REQUIRE TO BE RE-BOARDED.  UNITS MUST USE THE INTEGRATE FUNCTION IN THE PPW TO RETURN THEM TO A PROMOTABLE STATUS ONCE THE APFT SCORE/DATE IS CORRECTED.  FAILURE TO UPDATE TRAINING/PERSONNEL DATA DOES NOT CONSTITUTE A BASIS FOR AN ARC.  REMEMBER  THERE CANNOT BE A GAP BETWEEN APFT DATES.