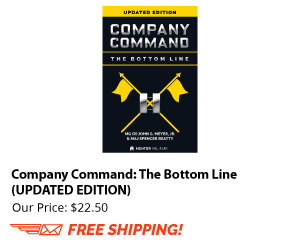 Yes you can receive both. This is not double jeopardy. Corrective training is administrative in nature and not considered punishment. UCMJ actions are punitive in nature. So yes you can be recommended for UCMJ action for the same deficiency your current corrective training is meant to correct.
Let's say you were disrespectful to an NCO and he required you to give a class on respect and recommended you for an Article 15. Depending on the circumstances this course of action could be appropriate.
Did you find this information useful? We appreciate your feedback!
TOP