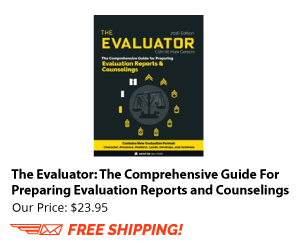 The following is a brief discussion of how to prepare for a Change of Command Inventory but it could easily apply to any Leader change of hand receipt.
Preparing for the Inventory
Before beginning the inventory, sit down with the unit's Property Book Officer (PBO). There are a few "take-aways" you should get from the Change of Command Brief:
The amount of time you have to complete the inventory. PBOs will typically tell you that you're allowed 30 days, with two extensions available on request.
You should identify excess items for turn-in and Found-On-Installation items that are physically on hand but unaccounted for.
Get the list of required documents to complete the handover. This may include the list of items that don't have TMs, assumption of command orders, joint inventory statements, an after action report, etc. Be sure to get examples of what these look like.
The PBO's phone number, in case something is not right, i.e. missing property, wrong serial numbers on sensitive items, or necessary personnel are not available (like the supply sergeant or the sub-hand receipt holders).
The cyclic inventory schedule (by month, quarter, etc.)
The Primary Hand Receipt, in two formats: Cyclic, and organized by Property Book Identification Code (PBIC)
Copies of all sub-hand receipts.
A divestiture report so you can identify what items may be obsolete.
With these items in hand, you should now mark your UAVR and sub-hand receipts to note the following:
Which items have subsystems, so you know when to refer to your Subsystems List.
How much BII each item has:
No TM
A TM, but no BII (some generators are like this)
A little BII (like a generator with only a grounding rod)
A lot of BII (like a P99881 CAISI antenna)
A -10HR, for items like trucks that have preprinted 2062s in ETMs Online
Sets, Kits, or Outfits (SKOs), like a T28688 General Mechanic Tool Kit.
3. Whether an item is required by MTOE or not.