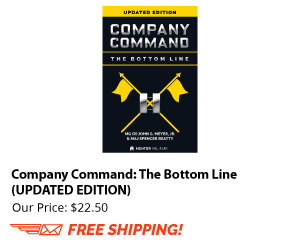 Maybe you think you are alone, fighting the one-person fight that many leaders face. You may feel like you spend all of your time putting out fires and solving mundane problems that only you can fix. However, you would be wrong if you assume that the head of a squad, platoon, company, gang or other organization is the only one responsible for coming up with solutions. Leaders should not be the only ones with a vested interest in making an organization better. So how does the leader create a teaming environment? How do you create a program that encourages everyone to work together?
What is a High Performance Team?
Where time and opportunity permits, high performance teams (HPT) are the most effective way to achieve this. HPTs create a body more capable than any individual–they are more than the sum of their parts. They do this by establishing rules and understanding that throughout any process or problem, it's not about the individual, it's about the group. This allows the organization to benefit as a whole as each member sacrifices their individual desires. The members do not lose or give up the individuality that makes them unique. It does not stifle individual creativity. What each individual sacrifices are selfish desires and the need for self importance.