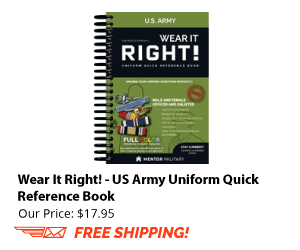 The third article in the inspection series covers techniques and guidelines for conducting barracks inspections. Frequent barracks inspections provide leaders the ability to monitor the health and welfare of their Soldiers. Many Soldiers feel this inspection is unfair as they are subject to more inspections than the Soldiers who live off-post or in post quarters. To some degree this is understandable but Soldiers must also understand that unit leadership is directly responsible for helping to maintain the barracks and therefore must actively check the barrack to ensure proper maintenance is being conducted and that Soldiers are taking care of the barracks.
Click to read Part 1 of this series: U.S. Army Inspections: The Basics
Click to read Part 2 of this series: U.S. Army Inspections: Planning & Preparation
Squad leaders should be checking the barrack on an informal basis 2-3 times a week. The platoon sergeant should be conducting an informal check weekly along with the First Sergeant. These checks should include spot checking rooms for cleanliness/neatness, physical security compliance, equipment failures, and maintenance issues.