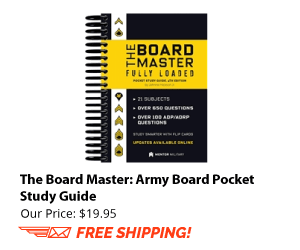 The Army discontinued Exceptions to Policy (ETP) pertaining to promotion when the new system took effect on 1 June 2011.  ETPs would have otherwise been granted when a Soldier missed cut-off due to no fault of the Soldier. With the new system, in cases that would previously require an ETP due to an unavoidable circumstance that is no fault of the Soldier, S1, MPD, or Promotions Work Center, the promotion authority may submit a request for an Administrative Records Correction (ARC).
However, this does not solve the problem. MILPER MSG 11-233 states:
C.  The Soldier has the responsibility to ensure his/her record is current, all required updates are completed, and the information is accurate in their record and on the PPW.  The Unit, S1, MPD, and/or Promotion Work Center are responsible to ensure personnel records are updated both timely and accurately.
This seems easier said than done. However, the MILPER further states:
E.  If issues arise where Soldiers feel their records are not being updated, the Soldier should use their Chain-of-Command for resolution.

F.  All parties should work together to do periodic reviews of the PPW and the ERB to ensure that the record is accurate, updated, and Soldiers are still in a promotable status.
We often wait to get our chain of command involved. As leaders, we try to resolve issues at our level because we know our Chain-of-Command has other issues to deal with. In situations like this we have to remember that the chain of command is not only here to provide leadership, guidance, and mentorship. They are also here to assist us with issues such as the one you are facing.
The bottom line is that you should to get your chain of command involved. It seems as if there may be problems in the operations of the S1. Your chain hopefully has the tools to resolve these problems. Issues like these need to be brought to someones attention–someone who can assess the situation and hold the party accountable for any shortcomings, if that's the case.