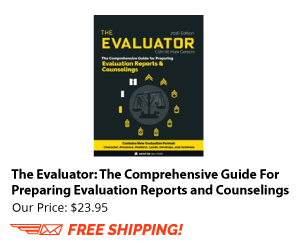 Technically yes, but depending on the situation and severity of the issue I have seen the chain of command can elect to give the Soldier a change of rater report to soften the blow to an individual's official record.
Read AR 600-20 and AR 623-3 for more information.
FOLLOW US
Facebook/Twitter/Newsletter
Mentor Military: https://www.facebook.com/MentorMilitary/
ASKTOP.net: https://www.facebook.com/ASKTOP/
Twitter: https://twitter.com/AskTOP
Newsletter: http://eepurl.com/bjcYH
YOUTUBE:  Mentor Military  https://www.youtube.com/channel/UCj0IXu7SmA2wLoPrNAUfSZA
 Websites:
Feedback
We Appreciate your feedback!
Please Read! Help Us Help Others please tell your peers, subordinates, and superiors about ASKTOP.net.
Share Your Classes and Other Presentations: We are always looking for examples, classes, briefings, SOPs, templates and other information we can share for free in the ASKTOP.net Resource Center. Please help us help others by sending your ARMS ROOM stuff to: mark.gerecht@mentorinc.us