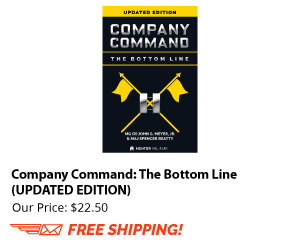 We have a counseling statement that got kicked back from JAG. Now I am suppose to rewrite the counseling statement and get the Soldier to sign it.  Is this correct?
Option 1
The first is my preferred method. Do not rewrite the counseling statement! See if the Soldier's substandard performance continues.  If it does simply write the Soldier up for the new infraction and include the previous times they were FTR. Use the old counseling statements as a historical perspective for BDE legal.
Substandard performers usually don't change and they continue to perform in a substandard manner.
Option 2
The second option is one I professionally disagree with.  Rewrite the counseling statement and put the time, date, location of the offense on it as specified by JAG and have the Soldier date it as of the date he is signing it (DO NOT backdate the Soldier's signature).  This is technically correct but the problem with this course of action is not IAW with ATP 6-22.1 paragraph 2-30, which states counseling is supposed to be conducted as close to the event as possible.  By recreating the counseling it looks like you are out to get the Soldier.  If the Soldier is smart they will disagree with the counseling and provide a statement.  JAG will then have to decide if they want proceed.
Backdating a counseling
If you regenerate the paperwork and have the Soldier sign it and then backdate the counseling statement technically you are falsifying the document and placing your credibility in jeopardy.
It is far smarter to simply use the counseling statement that got kicked back as a historical record in the Soldier's file for possible future separation from service or an Artilce 15.  If he continues to exhibit substandard behavior write a counseling statement that will pass the legal requirement.
Words of Wisdom
It is better to take the professional morale high ground and give the Soldier another chance than to put yourself into a position of looking like you are out to get the Soldier.  Typically leaders that put themselves in a position of being out to get a Soldier usually end up being in trouble.  I am not saying you are doing that because you are seeking clarification.
If you are interested in Counseling Resources checkout the following links: