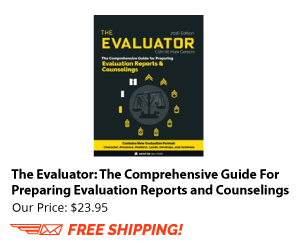 First this is not a Yes/No response.
Let's look at it from the Command's point of view.  They have a responsibility to ensure that Soldiers are not malingering (not that you are) and that medical services are not being abused.  However, they also have a responsibility for your personal health and welfare.
If your Command Team is smart they have already consulted with the IG, JAG, and/or medical authority to ensure that their response is both legal, safe, and moral.  Keep in mind that at times doctors notify units that they believe a Soldier might be abusing medical care.  It is not uncommon for a unit to contact a medical provider and request the medical team make an unbiased assessment of the care the Soldier should receive.
So let's say everything is good to go! What options do you have?  Consider the following:
1. Gather all the facts and information you can.
2. Contact the IG and JAG.  You can usually contact them anonymously.  You can explain that you are not looking to file a complaint but that you are doing research so you can present the issue to your chain of command in professional and factual manner for resolution.  Once you do this if you do not believe you have been treated correctly you might return to file a complaint. The information you should be looking for:  What are your rights to medical care? Can a Commander deny care? If so, what regulation states a Commander can deny care? What gives the Commander legal authority to do this?  What are your options?
3. You can also speak with your doctor, explain what is going on, and ask for his assistance. Is he willing to write a short note to the Command explaining why your treatment is necessary, and the consequences should you not complete your treatment plan, etc.?  You can use this to support your argument.
4.  Next you should consider taking all of this information and preparing a well written statement or at least prepare note cards that you can look at while speaking with the Command Team.  Your document should contain information like:  What has occurred so far? The result it has had on you and your recovery.  Why you believe the care is reasonable.  Actions you have taken to schedule appointments during times that are least likely to impact the unit mission (in other words – you are doing your best to schedule the appointments so you get the care you need while also achieving the mission).  If this care involves rehabilitation you might consider asking the doctor to allow you to do exercises 1 day a week at home or during unit PT so that you can have one more duty day without work being interrupted.  My reasoning for this is that you are showing your Command Team that you are really trying the best you can at work and to recover.  You also need to provide a solution or recommendation how you think you can attend your appointments and support the mission.
5. Once the document is written, run it by someone you trust to review it and check it to ensure it is professional and factual.  Usually a senior person is better rather than a peer.  Senior people tend to look at things from a more experienced point of view.
6. Once reviewed you can then request to see your CDR/1SG on open door policy and present your concerns.
7. Ensure you have a good uniform, boots, haircut, and obey proper customs and courtesy.
8. If during the meeting the Command does not respond well to your recommended solutions, then you can ask them for suggestions and alternatives.
9.  If the Command does not assist you, then you can request to see the BN CSM/BN CDR, file an Article 138 complaint against the Commander (for more on this see ASKTOP.net and search keyword Article 138). You can go to the IG, JAG, medical authority, or consider writing your congressional representative (see ASKTOP.net  and go to the ARMSROOM. Type in key word "How to communicate with congress,"  that should pull up several guides on how to write a complaint to congress).
It is imperative that you are absolutely professional, clam, factual,and unemotional. If you are not you blow your credibility.
Should you be required to cancel appts I would suggest you keep a log of who told you to cancel the appt, the date/time you were told to cancel the appt, who was around when you were told to cancel the appt (witness), the date/time you cancelled the appt, and the person you spoke with when canceling the appt.  Also give the reason you are cancelling the appt to the medical person taking the cancellation.  This takes the pain off of your back if missed or cancelled appts come down through the higher levels of the Chain of Command. You have instant credibility with this system.
Hope this helps.