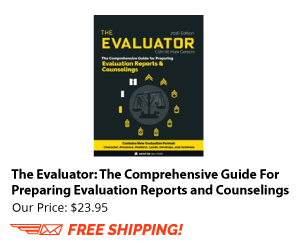 Bottomline
Yes you can still get a relief for cause.
Discussion
They do not have to prove you guilty of the inappropriate relationship.  If the commander has lost confidence in your ability or if the inappropriate relationship and/or the perception of an inappropriate relationship reflects poorly on the Army and/or adversely impacts morale and welfare of the unit you may be relieved.
Refusing to Sign
The only thing your signature indicates on the evaluation report is that you have verified all administrative data.  It does not reflect your agreement with the ratings or comments.  If you plan to appeal the NCOER then you might was to consider not signing the report.  Keep in mind if you refuse to sign the report the command will simply enter the phrase "Soldier refused to sign" or words to that effect.
Extract AR 623-3
4-7h(4) It should be noted that the rated Soldier's authentication in part II of an OER or NCOER verifies the information in part I. It also confirms that the rating officials named in part II are those established as the rating chain and authenticates the accuracy of the APFT and height and weight entries made by the rater. Appeals based on alleged administrative errors in those portions of an evaluation report previously authenticated by the rated Soldier (parts I, II, and III, block a) will be accepted only under the most unusual and compelling circumstances. The rated Soldier's signature also verifies that the rated Soldier has seen a completed evaluation report. Correction of minor administrative errors seldom serves as a basis to invalidate an evaluation report. Removal of an evaluation report for administrative reasons will be allowed only when circumstances preclude the correction of errors, and then only when retention of the evaluation report would clearly result in an injustice to the Soldier (see fig 4–2 for an example format for a request for minor administrative correction; see DA Pam 623–3 for an example memorandum format for an administrative appeal).
Relief for Cause Report
Let's talk for a moment about the relief for cause report. AR 623-3 states you must be given 30 days to correct your substandard performance.  However this 30 day period can be waived by the 1st General Officer in the chain of command.
Is the waiver required in your case?
If so has the wavier been obtained (I believe it will be attached to the relief for cause report)?
Extract AR 623-3
3-55f. The minimum rater and senior rater qualifications and the minimum rating period are 30 rated days. The fundamental purpose of this restriction is to allow the rated NCO a sufficient period of time to react to performance counseling during each rating period. Authority to waive this 30–day minimum rating period and rater and senior rater qualification period in cases of misconduct is granted to the first general officer in the chain of command or an officer having general court-martial jurisdiction over the relieved NCO. The waiver approval will be in memorandum format and attached as an enclosure to the NCOER (see para 3–35 and fig 3–3).
Appealing
To appeal your evaluation report see Chapter 6 of AR 623-3.  With regard to your GOMAR see your local JAG officer.  If you are being relieved as a result of an AR 15-6 investigation there are certain rules that must be followed in this process.
Extract of AR 623-3
3-55c. If a "Relief for Cause" report is contemplated on the basis of an informal AR 15–6 investigation, the referral procedures contained in that regulation will be followed before the act of initiating or directing the relief. This does not preclude a temporary suspension from assigned duties pending application of the procedural safeguards contained in AR 15–6. A "Relief for Cause" report will be the final action after all investigations have been completed and a determination made.
Resources
For more extensive information on Appeals, Relief for Cause reports, and other evaluation information consider the following resources: