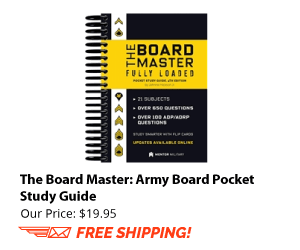 Bottom line
Yes- they get a Relief for Cause Report; you do not have to agree with the type of report.
Discussion
Was the Soldier Relieved?
If the Soldier is being demoted, he is being relieved of his duties, as an NCO correct? Can he continue to be in charge of the same personnel and duties that he was in charge of as an E5? No, therefore, it should be a relief for cause:
Relief for Cause Defined
As the removal of an NCO from a specific duty or assignment based on a decision by a member of the NCO's chain of command or supervisory chain. A relief for cause occurs when the NCO's personal or professional characteristics, conduct, behavior, or performance of duty warrants removal in the best interest of the U.S. Army.
Will HRC Track the Type of NCOER?
I'm sure the Soldier was flagged and HRC knows that he was demoted. HRC will not contact the unit looking for the Relief for Cause NCOER but it's the right thing to do.
The Soldier cannot get an NCOER as an E4 without stating relief for cause.
Do I have to Agree with the Type of Report?
You do not have to agree with the type of report. The rater does NOT have to give him a relief for cause but the Senior Rater or someone else in the chain can direct:
If it's the rater, he/she will explain reason in on DA Form 2166–9–1, part IV, block i "COMMENTS".
If it's the Senior Rater, he/she will clearly explain the reason for the relief in part V, block b "COMMENTS."
When the relief is directed by an official other than the rater or senior rater, the official directing the relief will describe the reasons for the relief in an enclosure (not to exceed one page) to the NCOER (see AR 623–3 for a sample memorandum of "Relief for Cause" directed by a nonrating official).
Regardless of who directs the relief, the rater will enter the comment, "The rated NCO has been notified of the reason for the relief" within the reference location annotated in paragraph b.
I hope you found this information useful
TOP
Others!
If you think this site is useful , follow us, and sign up for our newsletter
Please Read!
This response is based on the information you provide. My comments do not represent US Army or US government positions. Furthermore my comments should be used for information purposes only.
SPECIAL THANKS to our Administrative SME Linda Kessigner