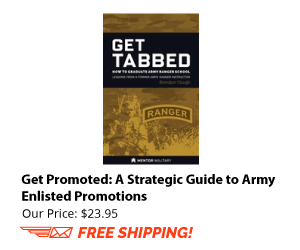 UPDATED POST: The New AR 600-9 came out in June 2013.  It specifically addresses calibrating scales:  Here is what is says:Requires weight scale calibration annually (para B-2b).
Great question. To the best of my knowledge there is no such requirement.
Unfortunately the only information AR 600-9 provides about a scale is:
AR 600-9 B-2b:The weight will be measured with the Soldier in a standard PT uniform (gym shorts and T-shirt). Shoes will not be worn. The measurement will be made on scales available in units and recorded to the nearest pound with the following guidelines:  (1) If the weight fraction of the Soldier is less than 1⁄2 pound, round down to the nearest pound. (2) If the weight fraction of the Soldier is 1⁄2 pound or greater, round up to the next whole pound.
While most active units have the standard balancing scales, there are times when these scales are not present. Therefore it is extremely important that any scale you use be calibrated. Some scales will work fine at say the 50- 100 range and then vary in tolerance as weight increases.
While deployed I ran into a similar problem. I did have a standard Army scale but I was unsure of the calibration and did not want to flag Soldiers without assuring myself that the equipment was operating properly. I commend you on taking the additional step of ensuring the equipment is functioning correctly and ensuring your Soldiers are properly taken care of.
The best method I have found is to use the following steps:
Use a Standard Army scale if available and check the calibration.
Otherwise, use a digital scale. Typically they tend to be more reliable.
If possible, place a series of calibrated weights on the scale and see if the scale registers properly. You can find these calibrated weights within a TMDE shop or any other shop that evaluates measurements. Keep in mind there is no official requirement to calibrate a scale to my knowledge.
Once you have verified the scale is correct, do not move it from its location.
Prepare a memorandum of record documenting your actions and discuss your actions with the commander prior to conducting a weigh in. This ensures that if your scale is challenged you did everything within your means to ensure Soldiers were treated fairly.
For an official opinion, I would encourage you to contact the Army Physical Fitness School. They can be reached at
Physical Readiness Division Training Support and Schools Directorate ATTN: AFCG-MTT-PFS R2103 Warehouse Row Fort Jackson, S.C. 29207 Phone: 803-751-0964 DSN: 734-0964
I reviewed TC 3-22.20 and found no information in the manual regarding scales or calibration.