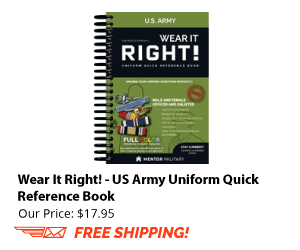 Revised: Post.
Recently I received some great information from a legal NCO that provided some interesting information concerning inspection of quarters or housing off base.   This information compelled me to modify my previous post on the subject.  Here is the foundation of his comment:
I would caution about giving the impression that the command can "at will" inspect a Soldiers on or off post housing.  The command must have permission of the Soldier or spouse to enter the home.
 The command can ask to enter, but if the Soldier says no, they can not force their way in to inspect.  Some ways to work this issue is that if the Soldier is living in on base housing, then the command requests the housing authority do an informed inspection of the premisis.  This is usually in the contract with the housing authority that they can come in and inspect the quarters after giving 24 hour notice.