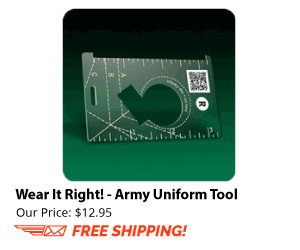 Discussion
As long as the infraction was during the current enlistment period, then it can be used to substantiate a pattern of misconduct. In rare circumstances misconduct from a previous enlistment or period of service may be used to substantiate a separation if the Command was not aware of the misconduct, but special rules apply.
In this case, it appears the previous misconduct from TRADOC can be used to establish a pattern, but it also depends how far apart in time, the number, and the severity of each infraction is. If they are reaching back to TRADOC to establish a pattern, then they might be reaching. However, the information can always be listed in the "other misconduct" paragraph of the separation notice to substantiate character of service.
Facebook/Twitter/Newsletter
Please like us
If you think this site is useful , follow us, and sign up for our newsletter
Facebook: https://www.facebook.com/MentorMilitary/
Twitter: https://twitter.com/AskTOP
Newsletter: http://eepurl.com/bjcYH
Feedback
Hope this helps! Did you find this information useful? We Appreciate your feedback!
Please Read!
Help Us Help please tell your peers, subordinates, and superiors. Also we are always looking for examples, classes, briefings, SOPs, templates and other information we can share for free in the ASKTOP.net Armsroom. Please help us help others by sending your ARMS ROOM stuff to: mark.gerecht@mentorinc.us
This response is based on the information you provide. My comments do not represent the US Army or US government positions. Furthermore my comments should be used for information purposes only.
Respectfully,
TOP