What you have at the end of a successful journey is immeasurable.
The true rewards of leadership come from leadership itself – not the next promotion or tangible reward. Do not seek rewards; leadership is its own reward." Gen. (Ret) Normal Schwarzkopf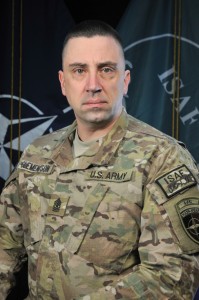 About the author
Sergeant Major Thomas D. Clementson serves as the senior enlisted leader for the XVIII Airborne Corps Public Affairs Office.  He has multiple deployments to Iraq and Afghanistan.  SGM Clementson sits on a variety of boards and councils that make decisions affecting public affairs Soldiers and their families and routinely works to shape force structure and doctrinal changes for the future force. He is currently working on a Masters in Leadership Studies degree from the University of Texas – El Paso. He is a member of the Public Relations Society of America, the National Communication Association, and the Golden Key International Honour Society.  He is married with three children, is an active runner, enjoys playing hockey, coaching youth sports, and is an avid reader.
.