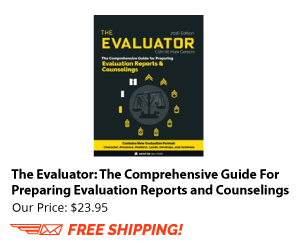 Bottom line
Yes
Discussion
I accordance with AR 635-200 Active Duty Enlisted Administrative Separations pargraph 1-18 a highly deserving Soldier may be given a probationary period to show rehabilitation.  The changes of obtaining a Separation chapter suspension are rare but they are possible.
Extract of AR 635-200
1–18. Suspension of execution of approved separation

a. A highly deserving Soldier may be given a probation period to show successful rehabilitation before the Soldier's enlistment or obligated service expires.
(1) The separation authority or higher authority may suspend (except fraudulent entry) execution of an approved separation for a period of full-time military duty not to exceed 12 months. (See chap 2.)
(2) When there are approved reasons for separation in addition to fraudulent entry, suspension may be authorized only when waiver of the fraudulent entry is obtained.

(a) During the period of suspension, the Soldier must show that he/she is able to behave properly under varying conditions.
(b) The Soldier can also show that he/s he can perform assigned duties efficiently.

b. Upon satisfactory completion of the probation period, or earlier if rehabilitation has been achieved, the authority that suspended the separation will cancel execution of the approved separation. If the Soldier has been transferred to the command of another separation authority, the separation will be canceled by the new separation authority or higher authority.

c. If the Soldier engages in conduct similar to that for which separation was approved, but then was suspended, or otherwise fails to meet the appropriate standards of conduct and duty performance, the commander concerned, the convening authority, or the separation authority will take one of the following actions:

(1) Initiate punitive or new administrative action in spite of the suspension of execution of the approved discharge.
(2) Withhold action in the case of a Soldier who is absent without authority or in civilian confinement by delivery under Uniform Code of Military Justice (UCMJ), Article 14 (Absence Without Authority), or while in civilian confinement. The provisions of either (1), above, or (3), below, will be complied with when the Soldier returns to military control and before the period of probation expires.
(3) Advise the Soldier, in writing, that vacation of the suspension is being considered and the reasons that warrant such consideration.
(a) The Soldier will be given 3 duty days to consult with counsel and submit a written statement in his/her own behalf or decline to make any statement.
(b) The commander taking the action will consider any information the Soldier submits. If the Soldier identifies specific legal issues for consideration, the separation authority will have the matter reviewed by an officer of the Judge Advocate General's Corps. The separation authority may—

1. Vacate suspension of the approved action and execute separation, or
2. Continue to suspend execution of the approved separation for the remainder of the probation period.
Facebook: https://www.facebook.com/MentorMilitary/
Facebook: https://www.facebook.com/Asktop/
Twitter: https://twitter.com/
AskTOP Newsletter: http://eepurl.com/bjcYH
YOUTUBE: Mentor Military https://www.youtube.com/channel/UCj0IXu7SmA2wLoPrNAUfSZA
Websites:
LinkedIn: https://www.linkedin.com/company/mentor-enterprises-inc/