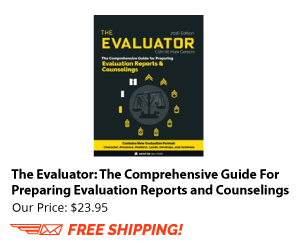 Let's break this problem down into workable chunks
Issue: Entering counseling dates on the NCOER when no counseling sessions were conducted: This is perhaps the most serious issue you have raised. Placing false information on an official form is fraudulent and a violation of integrity. This usually occurs because the rating chain is unfamiliar with the correct process or they do not want other leaders in the unit to know they failed to conduct counseling sessions as required by regulation.
Solution: Refer to AR 623-3 paragraph 3-15 "When counseling was not completed and dates are omitted on the form, enter a statement in Part Ve of DA Form 2166–8 explaining the reason why counseling was not accomplished." Statement could read "Rater failed to conduct counseling IAW with AR 623-3"
Issue: Lack of knowledge concerning your achievements and status: This issue occurs with active duty Soldiers too but appears to be more common among Guard and Reserve Solders.  It is usually a result of inadequate interaction between the rater and the Soldier. This lack of interaction is usually caused by one of the following conditions: geographical separation of the rater and Soldier or other unit factors that make communication and observation difficult (such as individuals not attending drill as required, or individuals frequently TDY/at schooling during the rating period).
Solution: Make a list of your achievements that you would like to see annotated on your NCOER along with all supporting paperwork and turn it into your rater for review.
Issue: Rater will not place volunteer comment on my NCOER. The rater is under no obligation to place comments on your NCOER.  However, if you can provide proof such achievements occurred the rater will usually concede.  However, the rater could still simply enter a "Meets the Standard" rating.
Solution: Provide documentation to rater
Issue: First NCOER contained a Needs Improvement. This action shows a lack of communication between you and the rater.
Solution: Retain the original NCOER with the needs improvement rating as documentation in case you decide to file a commander's inquiry or appeal.
Issue: Rater states he cannot annotate achievements on your NCOER because he did not see you do it. Again if you can provide documented proof by a neutral or disinterested party (such as a leader in your spouse's unit) or provide official documentation of training the rater must now determine why he should not give you credit.
Solution: Provide written request for inclusion of achievement on your NCOER and provide documentation.
Issue: Rater states you are not being tracked. What does he mean by this? Was he your rater during this time or was this time outside the rating period he is covering in your report?
Solution: If the rater was not your rater during the time-frame of the achievement it would be considered unrated time. If he was your rater it could be included.
I believe we have gone through most of your concerns.  Now let's review the process for trying to obtain a reasonable solution.
Let's look at this issue from a different perspective. To a young leader, let's say an E-5–this report may seem very important. However, in the grand scheme of things, the report will not have a large impact on your career because by the time you are an SSG looking for promotion to SFC it will be so far back in your records it probably will not matter. Furthermore, if all your previous evaluations and your future reports are exceptional most boards will give you the benefit of the doubt and view this report as outside the norm.
The following information assumes your NCOER has not been completed and forwarded to HRC:
What options does your rater have?
He could simply give you a "meets the standard" rating in all areas with no bullet comments and the senior rater could write a statement that says: "Rater failed to conduct proper counseling IAW AR 623-3".  This would be an acceptable report and (short of a commander's inquiry) there is not much you can do.
He could leave the report as it now stands and you could file a commander's inquiry and most likely the counseling dates would be removed and the senior rater would add a statement regarding the lack of counseling.
He could reach a reasonable compromise with you.
What options do you have?
Read AR 623-3 and DA PAM 623-3 extensively.  It has a lot of information regarding the counseling process.  Also look under the rater and senior rater responsibility section as they go into detail on how the rater needs to conduct counseling.
Write a letter to your rater that is factual, professional, and unemotional. Ask that he incorporate the achievements you have requested based on the factual documentation you provided. Express your concern over the false information contained on the report. Work with your rater to achieve a compromise that works for both of you.
Consider making a formal request for a commander's Inquiry. In this document you can address the false information on the report explain that you have tried to reach a reasonable solution with the rater. Lay out all your information in a factual and unemotional format.
Should your commander's inquiry fail or come back too late you can move on to the appeals process. A favorable commander's inquiry can be used to strengthen an appeal.  However, lack of counseling alone is not grounds for an appeal.
You should also consider speaking with the senior rater. If your senior rater has given you great comments and a 1×1 rating this will speak volumes to the board about your rater.
For example if your Senior rater was to write:
A. Rater failed to conduct proper counseling IAW AR 623-3
B. A self starter that ensures mission success
C. Assign as Squad Leader immediately
D. Challenge him with difficult assignments
E. Send to WLC immediately
These comments or similar comments would show a significant disagreement with the rater and pretty much neutralize his comments or lack of comments
You need to act quickly so that the corrections to the report can be made prior to submission to HRC. Once the report is in your records the process becomes more complicated and the chances of having the report removed or corrected are significantly reduced.
If you approach this situation as a professional armed with the facts, most leaders will give you the benefit of the doubt. You may not be totally satisfied but odds are there will be some changes to the report. In closing you need to be able to clearly explain to your leaders what you believe an acceptable report would look like.  So take your time and fill out the report the way you would like to see it. Back up your comments with facts and documentation. The fact the leader did not conduct counseling, did not know you took your PT test, and placed false counseling dates on your report should provide enough information for you to obtain some changes.  You should also ask the chain of command how they would feel if they were treated in this manner. Have them put themselves in your position.
Additional information concerning evaluation reports can be found in AR 623-3 and DA PAM 623-3
For more information about Army evaluations and for over 1,000 example bullet comments, read The Evaluator: The comprehensive guide for preparing evaluation reports