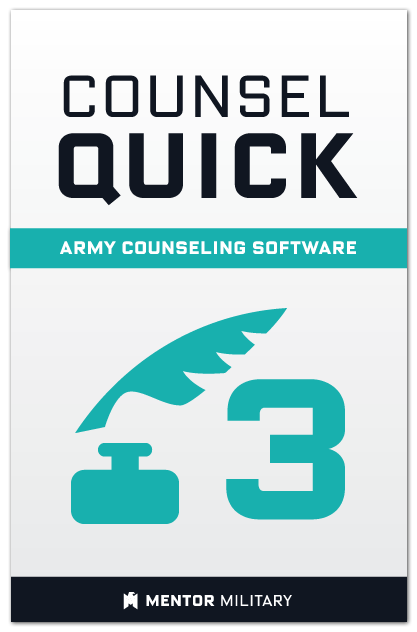 Counsel Quick: Volume 3, US Army Counselling Preparation Software
Counsel Quick: Volume 3 aids in the creation of US Army Counselling Sessions by guiding the user through samples, references, and forms. Volume 3 is the third of 3 Volumes and focuses on the latest and newest counselling sessions and examples. With 32 new statements, Volume 3 is a great addition to the series.
$39.95

This software is licensed for authorized use by 1 user, on 1 computer at any given time. Compatible with Windows PCs only. Internet Connection and Administrator Privileges are needed for successful Install.
The 3 Counsel Quick Software programs are made to provide assistance to US Army leaders in the creation of counselling sessions. Counsel Quick Vol. 3 boasts editable templates, a counselling tracker, and the feature of automatically looking for updates.
Just a few of the sections included are: Substance Abuse, Motorcycle Safety, Drunk on Duty, Hazing, and much more.