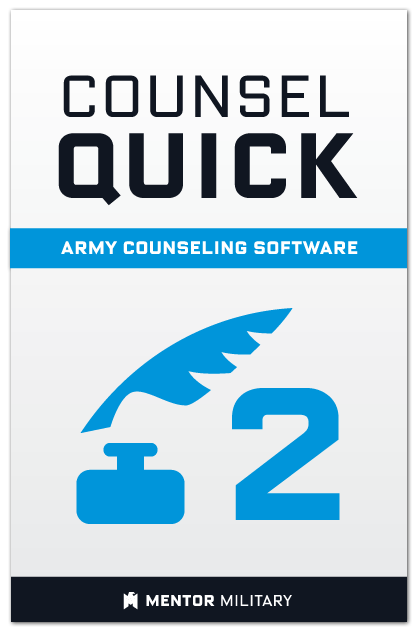 Counsel Quick: Volume 2, US Army Counselling Preparation Software
Counsel Quick: Volume 2 aids in the creation of US Army Counselling Sessions by guiding the user through samples, references, and forms. Volume 2 is the second of 3 Volumes and focuses on counselling sessions used by Senior Leaders.
$39.95

This software is licensed for authorized use by 1 user, on 1 computer at any given time. Compatible with Windows PCs only. Internet Connection and Administrator Privileges are needed for successful Install.
The 3 Counsel Quick Software programs are made to provide assistance to US Army leaders in the creation of counselling sessions. Counsel Quick Vol. 2 currently runs Version 2.0. This version boasts editable templates, a counselling tracker, and the feature of automatically looking for updates.
Just a few of the sections included are: Domestic Violence, Job Well Done Counseling, AWOL Letter Home and much more.