Review of Part-Time Army Officer Guide:
How to have a successful career as a National Guard or Army Reserve Officer
By Mark Gerecht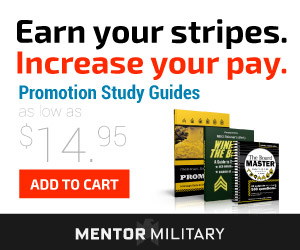 Recently I was provided the opportunity to review a copy of the Part-Time Army Officer Guide: How to have a successful career as a National Guard or Army Reserve Officer by Charles Holmes.  Right off the bat I was impressed with the amount of information Charles provides at the reasonable price of $37.00.


Contents:  The set includes four CDs.  CD 1: contains pdfs of the Ebooks:  Army Officer Guide and an Officer & NCO Career Planning Course, The remaining CDs contain audio files that include, CD 2: contains 37 Career Tips for Part Time Army Officers, CD3 contains: Top 10 Career Q&A of Part-Time Army Officers, CD4 contains: The Officer-NCO Relationship.
The only recommendation for improvement I have is that I would like to see an audio version of the Army Officer Guide and Career Planning Course.
Now let's get to the meat of this review.  As I looked over the two E-books the Career Planning Course caught my eye. So I started with it.
E-book Officer & NCO Career Planning Course
Charles shares some significant points of interests and he is absolutely correct in stating that rarely does an Army Professional plan their career.  He walks you through a 4 step process that requires you to focus on your future.  It appears to be a rather simplistic process but once you get into the process it quickly becomes evident that the process requires some thought.  Once you are walked through the process he provides you with a sample plan that he himself used during his career.  I was taken by Charles process and decided that since he had provided me the opportunity I would put his career planning to the test.  As a self-employed person, I found his process works incredibly well for the civilian sector as well.  Therefore individuals purchasing this book are provided an additional benefit of using the career planning tool for their civilian jobs as well.