Review of Part-Time Army Officer Guide:
How to have a successful career as a National Guard or Army Reserve Officer
By Mark Gerecht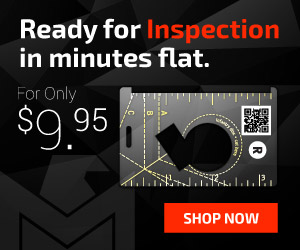 Recently I was provided the opportunity to review a copy of the Part-Time Army Officer Guide: How to have a successful career as a National Guard or Army Reserve Officer by Charles Holmes.  Right off the bat I was impressed with the amount of information Charles provides at the reasonable price of $37.00.


Contents:  The set includes four CDs.  CD 1: contains pdfs of the Ebooks:  Army Officer Guide and an Officer & NCO Career Planning Course, The remaining CDs contain audio files that include, CD 2: contains 37 Career Tips for Part Time Army Officers, CD3 contains: Top 10 Career Q&A of Part-Time Army Officers, CD4 contains: The Officer-NCO Relationship.
The only recommendation for improvement I have is that I would like to see an audio version of the Army Officer Guide and Career Planning Course.
Now let's get to the meat of this review.  As I looked over the two E-books the Career Planning Course caught my eye. So I started with it.
E-book Officer & NCO Career Planning Course
Charles shares some significant points of interests and he is absolutely correct in stating that rarely does an Army Professional plan their career.  He walks you through a 4 step process that requires you to focus on your future.  It appears to be a rather simplistic process but once you get into the process it quickly becomes evident that the process requires some thought.  Once you are walked through the process he provides you with a sample plan that he himself used during his career.  I was taken by Charles process and decided that since he had provided me the opportunity I would put his career planning to the test.  As a self-employed person, I found his process works incredibly well for the civilian sector as well.  Therefore individuals purchasing this book are provided an additional benefit of using the career planning tool for their civilian jobs as well.
Part-Time Army Officer Guide– How to Have a Successful Career as a National Guard or Army Reserve Officer
The E-book is approximately 117 pages and contains 24 chapters.  The chapters include:
Reasons to serve in the Army National Guard or Army Reserve
How do you Define Success?
How to Effectively Manage your Career
Retirement vs. Resignation
How much is your Military Retirement Worth?
Second Lieutenant
First Lieutenant
Captain
Major
Lieutenant Colonel
Colonel
General Officer
DA Promotion Board vs Unit Vacancy Promotion
Preparing for Promotion Boards
Finding Unit Vacancies
Managing Your Personal Files & Records
Separating yourself from the Masses
Military Education
Staying Motivated
The "The Gold Ole" Boy System
When to Retire
The Retirement Process
Military Retirement Benefits
Life After the Military
Charles provides 24 chapters of hard earned experience, knowledge and wisdom that is easily shared with young professionals that want to become productive military professionals.  He begins by covering the basics of service as they pertain to you the individual and then provides a summary of expectation and standards for each military rank. These benchmarks make it incredibly easy to understand the process and requirements of each grade.  Basically Charles is a virtual mentor that gives you honest and sincere advice, which is sometimes lacking in the individuals that provide us insight during our careers.
He discusses specifics of career advancement. These eight chapters provide insight into the specifics of how to manage and be responsible for your own career.  This information helps you make decisions concerning the path you believe you should take during your career.
Charles then finishes the book up with an analysis of retirement.  He discusses the specifics: When to retire, how to retire, specific benefits, and most importantly in my opinion Life after the Military.  This is a cradle to grave experience that is written specifically for the Part-Time Officer as your career is definitely different than your active duty counterparts.
Remaining Material:  Contains approximately three to three and half hours of information.  This information is broken up into three audio CDs that include:  37 Career Tips for Part Time Army Officers, Top 10 Career Q&A of Part-Time Army Officers, and The Officer-NCO Relationship.
To me the advantage of this information is that Charles has taken specific information that is relevant to the being a Part-Time Army Officer.  More specifically Charles has a tendency to be rather up front and in some cases brutally honest.  I don't know about you but I personally respect individuals who are willing to tell the tale without the sugar coating.  More importantly he provides you unique and insightful tips and recommendations that can put you well ahead of your peers.
The key in all of this is that you are responsible for your career and if you apply ¼ of what Charles teaches you will be well ahead of your peers.  If you would like to purchase this tool follow this link:  http://www.part-time-commander.com/store_97-html/