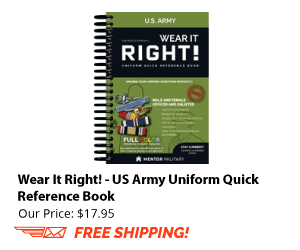 Bottom-line
It depends
Discussion
There is some information missing in your question so I will have to make some assumptions:
If your previous change of rater (the late one) came from another rating chain and covered a different period of time and the time between your late NCOER and the time the current rating chain will be leaving is at least 90 days then you would be due for another chain of rater NCOER.
Facebook/Twitter/Newsletter
Please like us
If you think this site is useful, follow us, and sign up for our newsletter
Facebook: https://www.facebook.com/MentorMilitary/
Twitter: https://twitter.com/AskTOP
Newsletter: http://eepurl.com/bjcYH
Feedback
Hope this helps! Did you find this information useful? We Appreciate your feedback!
Please Read!
Help Us Help please tell your peers, subordinates, and superiors. Also we are always looking for examples, classes, briefings, SOPs, templates and other information we can share for free in the ASKTOP.net Armsroom. Please help us help others by sending your ARMS ROOM stuff to: mark.gerecht@mentorinc.us