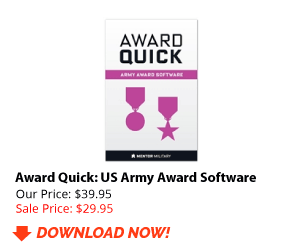 Short Answer
It depends….This one stumped me at first….My battle buddy and SME SGM(R) Linda Kessinger pulled me out of the fire with her expertise.
Discussion
According to AR 25-50 the senior individual goes on the right.  When in doubt as to the seniority, use the signature of the official whose organization is the same as the letterhead. Simple RIGHT? Not so fast!
Now for TWIST #1:
For this we go to AR 600-20.  Let's say the individual's are of the same rank and are in the same unit.  What would you do?  Here is what we came up with. The individual with the earlier date of rank is senior so they would go on the right side of the document.
TWIST #2:
Unless of course one of the individual is in senior in position.  For example you have 2 Sergeants (E-5).  One is a Squad Leader and the other is a Team Leader (TM) and the the TM has an earlier date of rank.  The Squad Leader would be placed on the right because they hold a senior position.  .
Reference
Extract of AR 25-50
Section II, Chapter 2-6 (b5) page 30 reads:

Place the signature of the senior official on the right. When in doubt as to the seniority, use the signature of the official whose organization is the same as the letterhead.
Extract AR 600-20
1–6. Military grade and rank
a. Military rank among officers of the same grade or of equivalent grade is determined by comparing dates of rank. An officer whose date of rank (DOR) is earlier than the DOR of another officer of the same or equivalent grade is senior to that officer. Grade and precedence of rank confers eligibility to exercise command or authority in the U.S. military within limits prescribed by law (see 10 USC 741).
b. Grade is generally held by virtue of office or position in the Army. For example, second lieutenant (2LT), captain (CPT), sergeant first class (SFC), chief warrant officer two (CW2) are grades. Table 1–1 shows the grades in the Army in order of their precedence. It indicates the grouping of grades into classes, pay grades, titles of address, and abbreviations.

Facebook/Twitter/Newsletter

Please like us, follow us, and sign up for our newsletter

Facebook: https://www.facebook.com/MentorMilitary/
Twitter: https://twitter.com/AskTOP
Newsletter: http://eepurl.com/bjcYH

I hope you found this information useful

TOP

Feedback

Hope this helps! Did you find this information useful?  We Appreciate your feedback!

Please Read! Help Us Help Others!

If you think this site is useful please tell your peers, subordinates, and superiors.  Also we are always looking for examples, classes, briefings, SOPs, templates and other information we can share for free in the ASKTOP.net Armsroom.  Please help us help others by sending your ARMS ROOM stuff to: mark.gerecht@mentorinc.us

Special Thanks:

Again a special thanks to SGM(R) Kessinger for bailing me…..