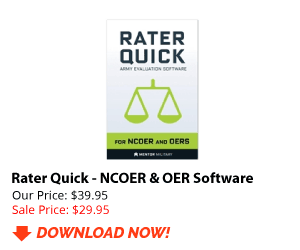 Discussion
You are following the right path. You will need to be patience with the process. Keep your chain of command informed of the situation and your behavioral health issues. If they worsen after duties hours seek assistance from the Emergency Room. Make sure you use the buddy system. Your Chain of Command cares and I am sure they are trying to move the process as fast as possible but this is a two way street. You need to keep them up to date on your specific situation. If you are concerned that you are not being heard you can always contact the commander/1SG on open door policy.
Facebook/Twitter/Newsletter
Please like us
If you think this site is useful, follow us, and sign up for our newsletter
Facebook: https://www.facebook.com/MentorMilitary/
Twitter: https://twitter.com/AskTOP
Newsletter: http://eepurl.com/bjcYH
Feedback
Hope this helps! Did you find this information useful? We Appreciate your feedback!
Please Read!
Help Us Help please tell your peers, subordinates, and superiors. Also we are always looking for examples, classes, briefings, SOPs, templates and other information we can share for free in the ASKTOP.net Armsroom. Please help us help others by sending your ARMS ROOM stuff to: mark.gerecht@mentorinc.us