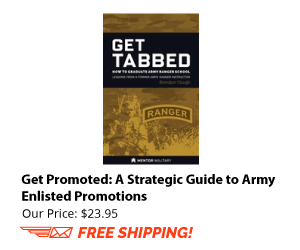 Bottom-line
Yes
Discussion
Yes, simply by giving a order to do so. Their intent is most likely to have everyone on the same schedule, much like the administration of semi annual APFT's. Punishment depends on the specifics of the situation. If you are already in compliance the punishment would most likely be for failing to follow an order. You might want to run this by your local IG office just to get their opinion. There is no need to provide your name or unit to get an opinion.
Facebook/Twitter/Newsletter
Please like us
If you think this site is useful, follow us, and sign up for our newsletter
Facebook: https://www.facebook.com/MentorMilitary/
Twitter: https://twitter.com/AskTOP
Newsletter: http://eepurl.com/bjcYH
Feedback
Hope this helps! Did you find this information useful? We Appreciate your feedback!
Please Read!
Help Us Help please tell your peers, subordinates, and superiors. Also we are always looking for examples, classes, briefings, SOPs, templates and other information we can share for free in the ASKTOP.net Armsroom. Please help us help others by sending your ARMS ROOM stuff to: mark.gerecht@mentorinc.us