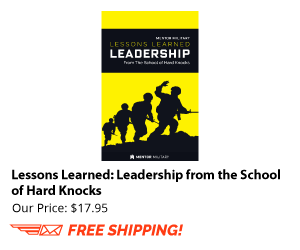 If he is under this much pressure he should seek professional help thorough the mental health clinic immediately. They are trained to deal with situations such as this. The immediate resolution would be for your family member to seek resolution by going to the chain of command: squad leader, platoon sergeant, platoon leader, first sergeant, and commander. If he uses the chain of command someone will fix the problem if there is one. He can also go straight to the commander by using the open door policy.
Facebook/Twitter/Newsletter
Please like us
If you think this site is useful, follow us, and sign up for our newsletter
Facebook: https://www.facebook.com/MentorMilitary/
Twitter: https://twitter.com/AskTOP
Newsletter: http://eepurl.com/bjcYH
Feedback
Hope this helps! Did you find this information useful? We Appreciate your feedback!
Please Read!
Help Us Help please tell your peers, subordinates, and superiors. Also we are always looking for examples, classes, briefings, SOPs, templates and other information we can share for free in the ASKTOP.net Armsroom. Please help us help others by sending your ARMS ROOM stuff to: mark.gerecht@mentorinc.us
This response is based on the information you provide. My comments do not represent the US Army or US government positions. Furthermore my comments should be used for information purposes only.
Respectfully
TOP