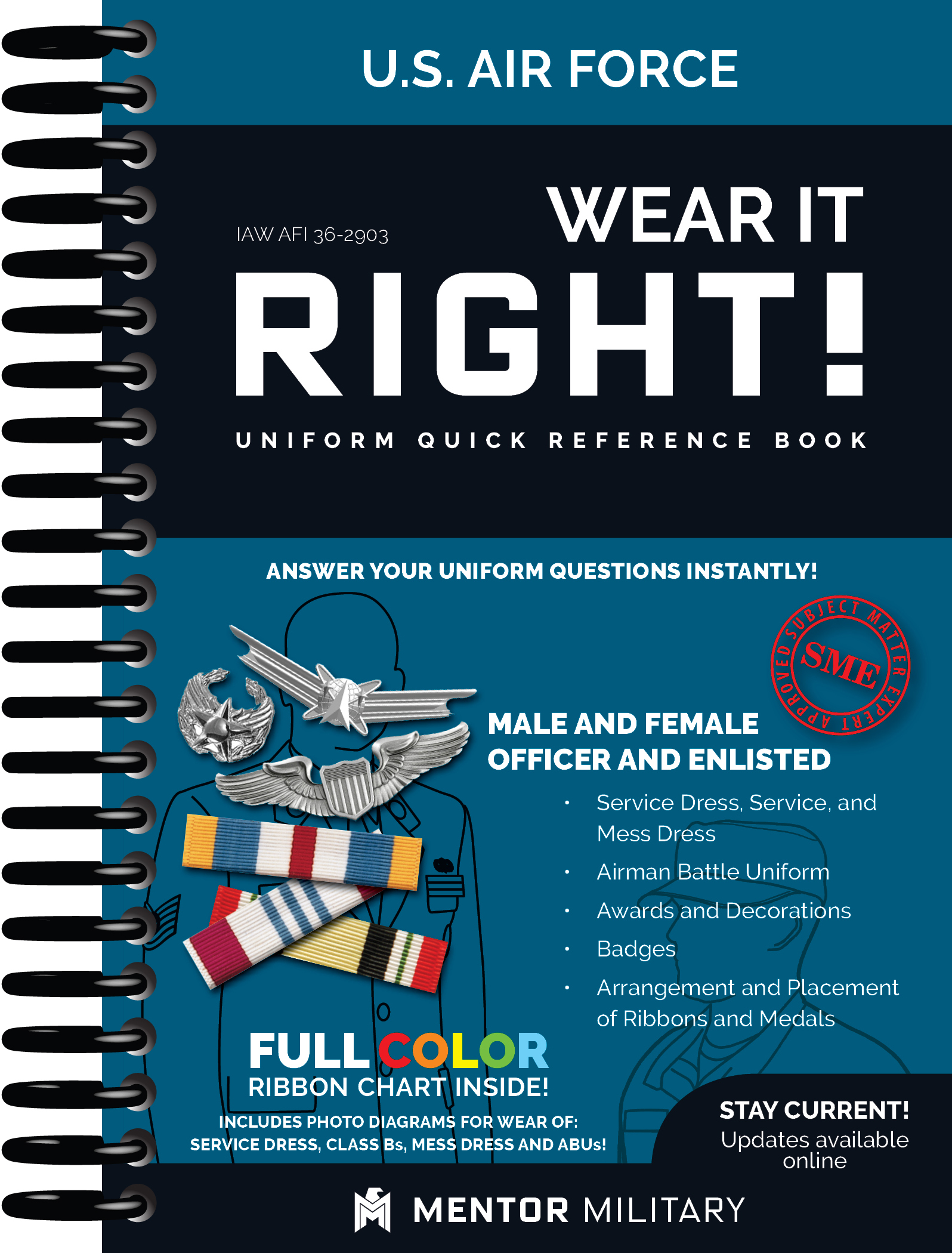 Wear It Right! – U.S. Air Force Uniform Quick Reference Book (WIR)
Wear It Right! is the only book you will ever need for inquiries about uniform management.
$17.95
Shop for the Wear it Right! Air Force on MentorMilitary.com»
Inspired and influenced by IAW AFI 36-2903, this slim, pocket-sized guide is very handy to have when you are in a hurry or need answers immediately. With pictures of several proper uniform dress and sections on badges and ribbons, this book will show readers exactly where to put all types of insignia. Uniform requirements for both men and women are covered in WIR.
Includes Uniform Diagrams for:
Service Dress
Mess Dress
Class Bs
ABUs