When you are up against a problem in your unit, how do you react? This article contains some great tips about how to cope with an issue and resolve it in a professional manner.
Who do I talk to?
The military provides several channels to solve problems, but the most effective is almost always your chain of command. Sometimes Soldiers see the chain of command as part of the problem or believe that the chain of command does not care about their issue. While you can have personality conflicts with individuals in your chain of command odds are someone in your chain of command will listen to you if you are facing a legitimate problem.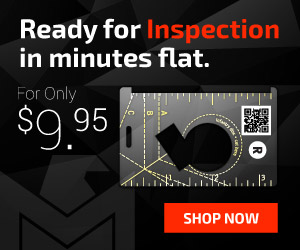 Soldiers must understand the difference between reporting an actual issue and whining. Remember your chain of command is dealing with numerous issues to ensure mission success and they usually have between 120-150 Soldiers per unit. Leaders have a lot going on; their time is valuable. You must work with the system to make sure your problem is resolved. Here are some things you can do to expedite this process and increase your odds of success:
Determine what the problem actually is.  Find the root cause. Be able to explain it in simple terms.
Decide what will make you happy or resolve the problem.
Gather your facts.
Organize your facts and prepare your argument before raising the issue.
Approach your chain of command at the lowest possible level that has the authority to resolve the issue
Be calm and professional. Never become emotional.
Odds are by following the steps above you just solved your problem at the lowest level and possibly got the result you were looking for because you brought a well thought out solution to the table. Do not just dump your problems on your chain–bring suggested solutions to the table.
Why handle it at the lowest possible level?