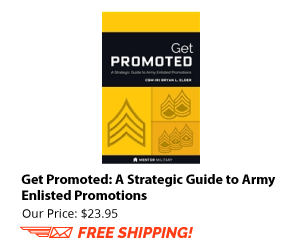 Introduction
Recently I was working with a family member that allegedly was abused by the spouse (a military member).  That's when I found out about the Transitional Compensation Program. I feel like this information needs to reach family members so I have taken this article from the IMCOM Stand To for your review.  I hope you find this useful information for your Soldiers and their family members.
Transitional Compensation Program
By IMCOM for STAND-TO!January 20, 2011
Transitional Compensation Program
What is it'
The Transitional Compensation (TC) Program is a congressionally authorized program for abused family members of military personnel. Legislation authorizes temporary payments for families in which the active-duty Soldier has been separated administratively or by court-martial for a dependent-abuse offense.
The TC Program offers benefits and entitlements from 12 to 36 months for eligible family members. During this benefit period, beneficiaries are provided temporary financial compensation and are eligible to receive medical care, including behavioral health services as TRICARE beneficiaries. Recipients will also have commissary and exchange privileges during this period. Family members must apply through their local family advocacy program manager (FAPM) or victim advocate (VA) at the Army Community Service Center or through the victim witness liaison (VWL).
What has the Army done'
Effective Jan. 21, 2011, IAW Army Regulation 608-1, Army Community Service Center, eligible enlisted family members will receive 36 months of transitional compensation (TC), the same as officer family members, rather than the average of 22 months of payments they used to receive. This change ensures payments are standardized for all approved applications and was originally proposed through the Army Family Action Plan (AFAP).
What will the Army do'
The Army consists of safety-focused leaders who are actively engaged with Soldiers and their families. If domestic and child abuse occurs, we encourage family members to seek assistance through the FAPM, a VA, health care provider or chaplain. The Installation Management Community guarantees the availability of standardized, effective family readiness programs throughout its installations to proactively help Soldiers and their families.
Why is this important to the Army'
The Army recognizes domestic and child abuse may be a symptom of stress on the force which needs to be positively addressed and minimized. This recognition led to a restructuring of the way the Army compensates victims of domestic and child abuse. Eligible family members will now receive a standard level of compensation for 36 months in cases where a Soldier has been administratively separated or court-martialed for a domestic or child abuse offense. Talk with your local FAPM, VA, or VWL for additional information.
Resources:
Document: Army Community Service Center, AR 608-1
Publications: Official Department of the Army Administrative Publications- 608 Series
Related article: Army minimizes stress suffered by victims of domestic and child abuse
Facebook/Twitter/Newsletter
Please like us, follow us, and sign up for our newsletter
Facebook: https://www.facebook.com/MentorMilitary/
Twitter: https://twitter.com/AskTOP
Newsletter: http://eepurl.com/bjcYH
I hope you found this information useful
TOP
Feedback
Hope this helps! Did you find this information useful?  We Appreciate your feedback!
Please Read! Help Us Help Others!
If you think this site is useful please tell your peers, subordinates, and superiors.  Also we are always looking for examples, classes, briefings, SOPs, templates and other information we can share for free in the ASKTOP.net Armsroom.  Please help us help others by sending your ARMS ROOM stuff to: mark.gerecht@mentorinc.us