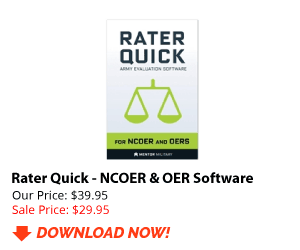 This following is an Extract from the Book Guidebook for the Young Officer
When and how should I inspect?
The answer to this question depends greatly on the type of platoon sergeant you possess (as discussed earlier). However, there are a few basic rules that every lieutenant should understand. These are my personal rules relating to inspections based on my experiences as both a company and field grade officer.
Rule 1: Inspect everything, constantly.
Rule 2: Conduct both announced and unannounced inspections.
Rule 3: Give clear guidance for each inspection so that the troops understand exactly what you are looking for.
Rule 4: Understand the items or procedures you're inspecting. If you don't, make it known that you wish to learn as well as inspect. Your subordinates will go out of their way to show you the correct procedures or item. This approach usually enhances platoon morale because it shows the lieutenant cares about the Soldier's job and wants to understand the specifics of it. Without question, this approach improves job gratification for the young Soldier.
Rule 5: Whenever you find above-standard performance, praise the effort. Letters of commendation from the commander or the battalion commander carry significant weight with the Soldier. Don't be shy in this area; Praise! Praise! Praise! When deserved.
Rule 6: At the other end of the spectrum, after inspecting, ensure that you correct substandard performance. There are a number of ways to accomplish this. From my experience, I would recommend that the lieutenant just have the squad or section correct the requirement until the standard is reached. Make sure you don't let them go home until the standard is achieved. The squad learns a heavy but beneficial lesson when you demand high standards and will accept nothing less. Expect complaints, but in their hearts, the Soldiers love a lieutenant with high standards.
Rule 7: You are the standard setter in your platoon. Do not delegate this requirement unless you're under unusual circumstances. For a limited time only, you may entrust a subordinate.
Lastly, Soldiers do what leaders inspect.
For More Information on this subject see the following resource(s):
Guidebook for the Young Officer
Facebook/Twitter/Newsletter
Please like us, follow us, and sign up for our newsletter
Facebook: https://www.facebook.com/MentorMilitary/
Twitter: https://twitter.com/AskTOP
Newsletter: http://eepurl.com/bjcYH
I hope you found this information useful
TOP
Feedback
Hope this helps! Did you find this information useful?  We Appreciate your feedback!
Please Read! Help Us Help Others!
If you think this site is useful please tell your peers, subordinates, and superiors.  Also we are always looking for examples, classes, briefings, SOPs, templates and other information we can share for free in the ASKTOP.net Armsroom.  Please help us help others by sending your ARMS ROOM stuff to: mark.gerecht@mentorinc.us