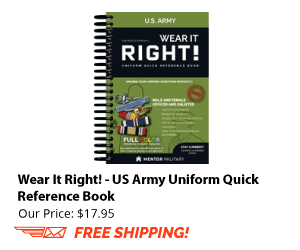 Even if intercourse can not be proven, then there are other actions that can be taken. The Soldier who's wife is having the affair can approach the command with their concerns.  If the 1SG/Commander determine their concerns are legitimate, then the commander can counsel the offending Soldier on inappropriate relationships and give the Soldier a no-contact order for the other Soldier's spouse.  Should the offending Soldier violate the no-contact order that Soldier can be punished under Article 90, UCMJ for willfully disobeying a superior commissioned officer.
In any event, if the offending Soldier is spoken to about the situation, who ever counsels him/her should ensure the Soldier's rights are not violated and he/she is read their rights using DA Form 3881, Right Advisement.  If this step is skipped, any information/confession  the Soldier may provide could be thrown out as evidence for UCMJ or courts-martial proceedings.
I hope you found this information useful.
"The views presented by the author are his own and do not necessarily represent the views of the DoD or its Components."
Disclaimer: I am not an attorney and any views presented are my own and are not to be
interpreted as legal advice. Furthermore, my views do not necessarily
represent the views of DoD or its Components.